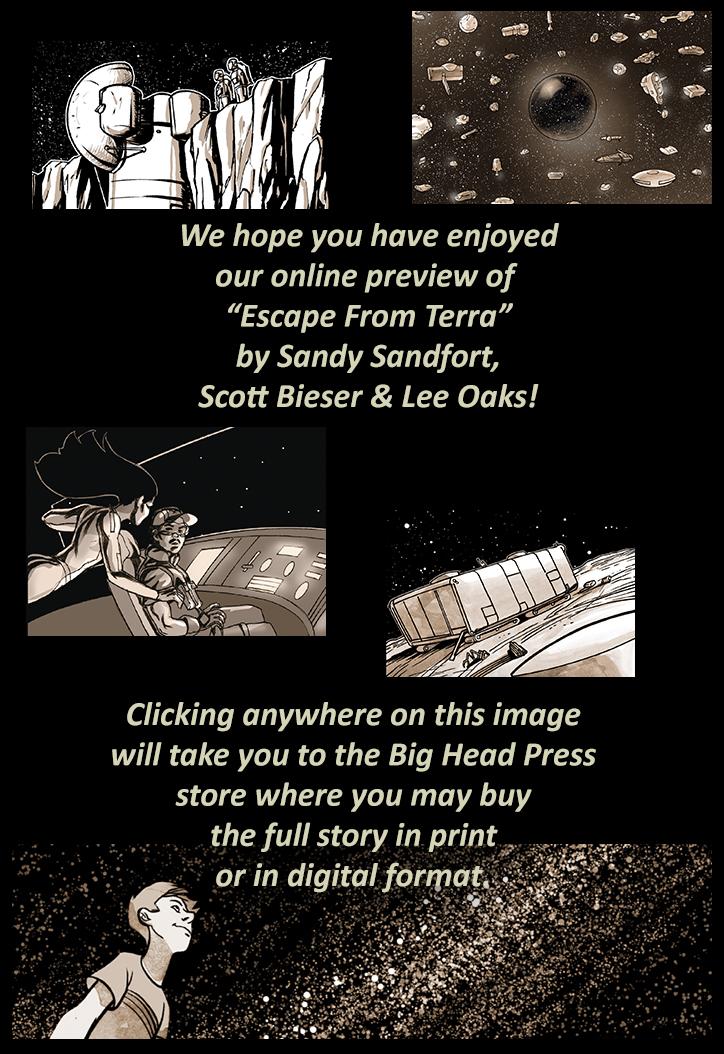 Strip 273 -- First Seen: 2009-09-30
Escape From Terra is updated with new pages every Monday through Friday.

Project Complete!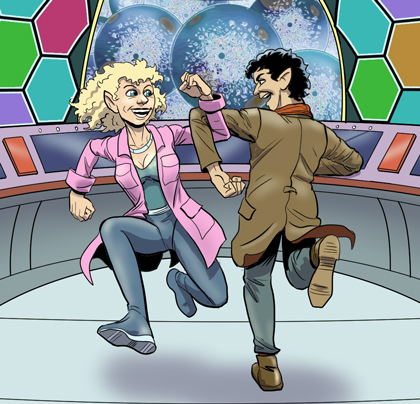 We made it! We exceeded our target goal and we're wrapping up the loose ends. Big thanks to our project backers. We're your biggest fans for supporting our project to create the Omnibus hard bound edition of Quantum Vibe: The Murphy Drive>, a collection of the first three volumes of the Quantum Vibe saga.
Over the next week or so, Scott will be assembling the book pages for printing. We expect to have the printed books and other items on hand and ready for ship in December 2023. The E-book edition of the Omnibus should be available for download from DriveThruComics to those backers who selected that award. Vouchers will be sent via email.
The Omnibus 1 E-Book KS Reward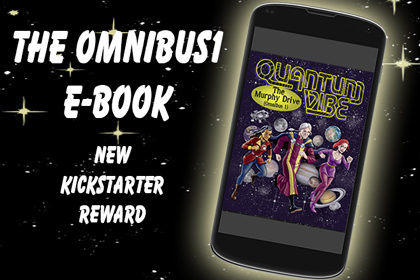 Hey gang! We've added a new reward to out Kickstarter project for the Quantum Vibe: The Murphy Drive (Omnibus 1) hardbound book. We've added a new reward, an E-Book copy of the Omnibus 1 edition of the first three volumes of Quantum Vibe. We are offering several Quantum Vibe rewards to those who back our project.
More rewards will be added during the campaign as it grows. So you'll want to stay tuned. Follow the link in this paragraph, or you can click on the project art so you can join the growing Quantum Vibe fans backing our project.

The Transcript For This Page
Panel 1
Medium ¾ shot of Reggie, leaning back against the table behind him. He has a very slight smile.

Reggie: Okay, I get it.

Reggie: Back in the day, commercial and military pilots saw lots of strange things in the sky.

Panel 2
Wider shot, including side-view of Reggie and some of the students, who are starting to relax a bit. They are figuring out Reggie doesn't think they're crazy.

Reggie: Those that honestly reported what they saw, were taken off flight duty.

Reggie: Their bosses didn't want to have 'crazy' pilots in control over heavy armaments or the lives of hundreds of passengers.

Panel 3
Looking at Irina and some of the other students, looking back at Reggie with growing appreciation and trust.

Reggie: Of course, the law of unintended consequences made sure any pilot – crazy or not – who saw something out of the ordinary 'kept mouth shut' too.


Panel 4
Medium shot of Reggie, in a thoughtful pose.

Reggie: Okay, tell me about the music.