More Goodies To Come! [ Jun 9, 2021 ]
As another incentive, when we hit our first goal of $7,000, we will add a new perk to the mix: the trade paper back including a mini-version (8.5" x 11:) of the full size poster we'll be adding when we hit our first stretch goal. As announced last week, the art is still in-progress and we'll post more updates on the poster as Scott is able to refine it.
And to correct last week's post, the full size poster will be 18" x 24".
Help us reach our goal by continuing to spread the word! And if you haven't contributed yet, then click on the image and help us out.
---
The Incentive [ Jun 3, 2021 ]
Our IndieGoGo campaign got off to a strong start, but now it's time to add more incentive, so...
Check out the work-in-progress sample of the official promotional poster for Quantum Vibe: This Means War (Part 1).
The finished poster will be made available to donors when we make our first stretch goal of $10,000. It will be offered in two sizes: 8.5" x 11" (which can be mailed flat) and 18" x 24" (which must be shipped in a tube).
So please help us make this poster a reality, check out our campaign page if you haven't already, and choose the best reward tier for you.
---
Campaign Off To A Great Start! [ May 27, 2021 ]
Thanks to everyone who's contributed so far to our IndieGogo Campaign for QUANTUM VIBE: This Means War (Part 1 of 3), the 7th volume in the QUANTUM VIBE series. We had a great start our first week, but still have a ways to go to reach our goal. We need your help in spreading the word and help us reach our goal so we can bring QUANTUM VIBE: This Means War (Part 1 of 3) to print. And in case you want to contribute some more, just click on the dancing Guido and Kennerly sibs.
The campaign ends July 5th, 2021. If you haven't contributed to get yourself, or a sci-fi action loving friend, the trade paper back or e-book, don't let time run out! And if you don't like them that much, you can get a pack of QUANTUM VIBE special post cards to mail them while on vacation and perhaps make that "less liked" friend think you left the solar system. Spread the word, and stay tuned for additional perks and more!
---
Indiegogo Campaign Launched! [ May 17, 2021 ]
That's right boys and girls. We've fired up an Indiegogo campaign. What's in it for you, you ask? It's to get the next volume of Quantum Vibe to print and ebook form, that's what.
To tempt you further, we have more than just the book planned for donors to receive for their donations, all depending on how things go. The more donors we get, the more extras we can offer. Stay tuned for more announcements!
---
BHP Forum No More [ May 1, 2021 ]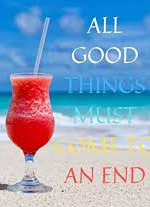 Well folks, it's been 14 years since we started the Big Head Press forum. And there's been a lot of great conversations held there. But, as they do, the times change, and most of the conversations regarding Quantum Vibe and other Big Head Press thoughtful stories have moved on to social media sites like Facebook and Mewe, as well as to the Disqus section on the Quantum Vibe website. With so few participating in the online forum anymore, we decided it was time to retire the forum.
We truly appreciate all the fan support we received there over the years, and hope those stalwart few who continued using the Big Head Press forum will join the rest of us on the other platforms.
Salute!
---
EFT Collection - Almost OUT! [ Apr 20, 2021 ]
If you've been putting off buying your set of Escape From Terra books, it's time to move that pointer to the picture for this blatant advertisement and click. Only a handful of this limited collection left. You don't want to miss out. Order yours today while supplies last!